POWERWOLF le nouvel album arrive !
Written by Sidney65 on 10 avril 2018
THE SACRAMENT OF SIN  , c'est le titre du 8 ième album des Loups Garou Allemands de POWERWOLF !
Matthew Greywolf , membre du groupe déclare :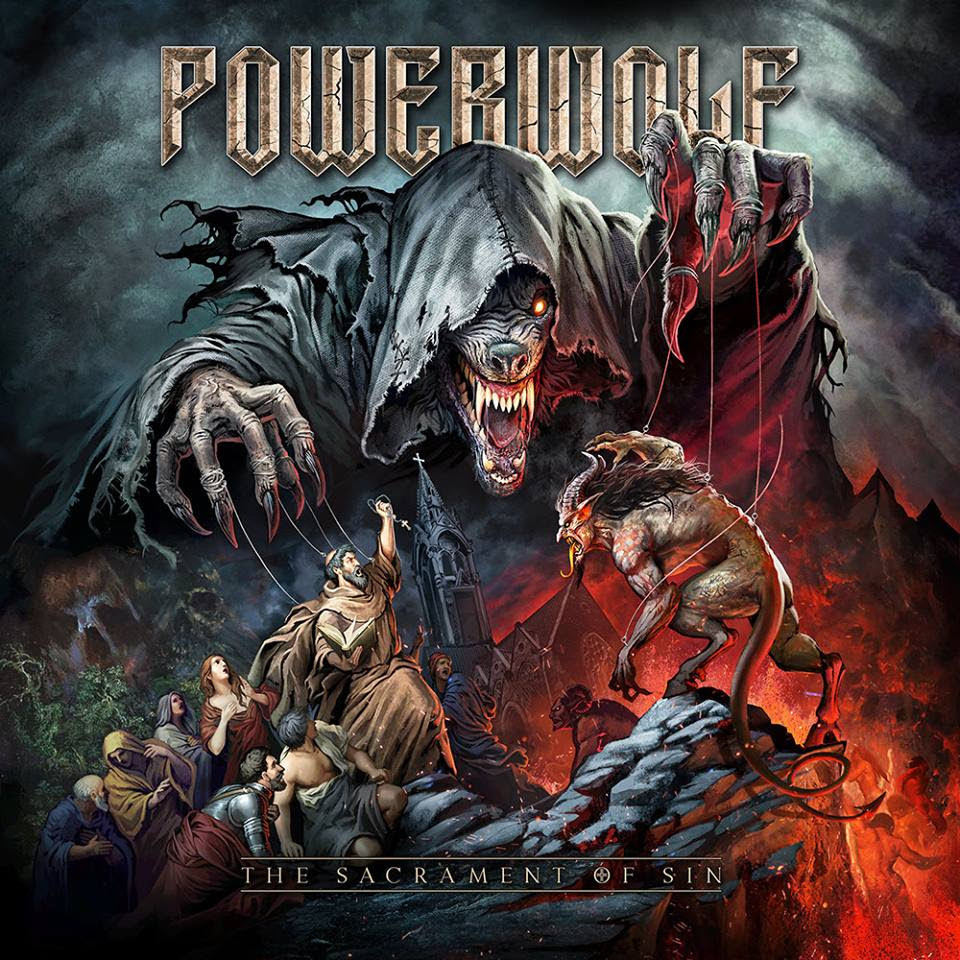 – " Le groupe est heureux de révéler les infos sur notre nouvel album en dévoilant cette superbe artwork qui représente au mieux THE SACRAMENT OF SIN. Nous sommes en ce moment en train de finir le mixage de l'album au Fascination Street Studios et nous sommes impatients de vous faire écouter ce monstre que nous avons conçu ! Ne vous attendez pas à quelque chose de moins intense que ce que nous avons fait par le passé, nous revoilà avec un album qui va tout emporter sur son passage, à la sauce Powerwolf 🙂 "
Depuis une semaine , POWERWOLF lache un titre par jour sur sa page facebook ainsi que des morceaux de la pochette de cet album . Il a donc fallut attendre , et le suspense a été maintenu ,pour avoir la totalité de la pochette et bien sur les titres de l'album que je vous donne ci dessous :
Fire & Forgive
Demons Are A Girl's Best Friend
Killers With The Cross
Incense And Iron
Where The Wild Wolves Have Gone
Stossgebet
Nightside Of Siberia
The Sacrament Of Sin
Venom Of Venus
Nighttime Rebel
Fist By Fist (Sacralize Or Strike)
bonus song: 12. Midnight Madonna
L'album sortira sur le label Napalm Records le 13 Juillet .
Les Pré vente de l'album sont disponible à cette adresse : http://bit.ly/TSOSemp
POWERWOLF sera en France , Download à Paris le 15 Juin  mais aussi au 71 ième festival foire aux vins d'Alsace à Colmar le 5 Aout prochain .
---
Reader's opinions
---