Voici votre nouvelle émission qui apporte son lot de nouveauté dans tous les styles de Metal …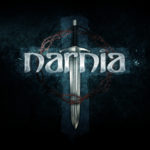 Je vous laisse découvrir l'ensemble de la play list ; on retiendra au passage :
le nouvel album de NARNIA dans le Power
celui de EPITAPH dans le Doom
 un nouvel extrait du dernier album de VULTURE INDUSTRIES
une surpise et un retour avec les anciens de VENOM, groupe mythique des années 90 , sous la forme de VENOM INC.
Et ce n'est qu'une partie de la programmation …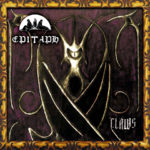 La Play List :
THE OTHER – End Of Days (3:34)
DEMENTIA – Lies (4:10)
WAYWARD SONS – Crush (3:39)
DREAMCATCHER – Blood On The Snow (7:03)
EPITAPH – Waco The King (8:35)
PORTRAIT – Mine To Reap (5:16)
SPACE VACATION – Devil To Pay (3:44)
NARNIA – I Still Believe (4:28)
JUDAS PRIEST – Painkiller (6:03)
VENOM INC. – Dein Fleisch (6:57)
VULTURE INDUSTRIES – Something Vile (4:15)
TANKARD – War Cry (3:51)
NECROVOROUS – The Sun Has Risen in a Land I No Longer See (3:18)
Bonne écoute et bonne semaine .
Sidney.