THE HEARD un premier album pour les ex-Crucified Barbara !
Written by Sidney65 on 25 septembre 2018
The Heard a été formé lorsque Klara, Ida et Nicki ont voulu continuer de jouer de la musique après quelles ait quitté leur groupe précédent, Crucified Barbara en 2016. Ensemble ,avec Skinny Kangur de Deathstars, et la chanteuse burlesque Pepper Potemkin ont donc formé un nouveau groupe , THE HEARD , et sorties 2 singles… Maintenant, c'est confirmé : The Heard est signé sur le label Despotz Records.
«Nous sommes impatients de vous présenter notre musique, notre vision et notre monde magique. C'est pourquoi nous avons mis nos chansons lourdes entre les mains du label suédois Despotz records. Forts de notre expérience, nous sommes convaincus que Despotz y parviendra et nous attendons une collaboration fructueuse.
// The Heard
Et pour vous faire une idée,voici la lyric vidéo du titre " Sirens "
Leur premier album " The Island " sortira le 2 novembre via Despotz Records dans le monde entier.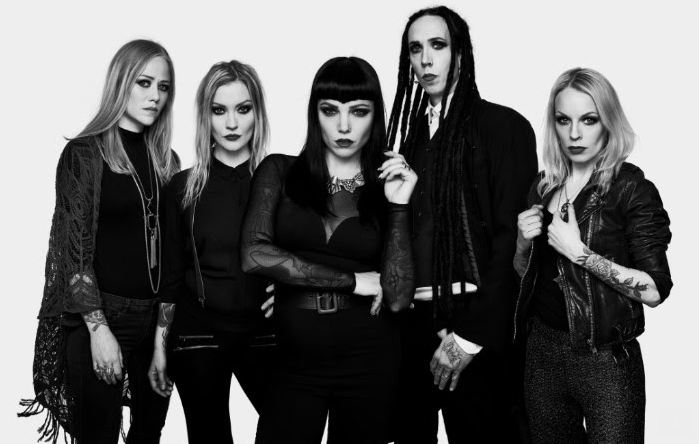 Line Up
Pepper Potemkin – Chant
Jonas « Skinny Disco » Kangur (DEATHSTARS) – Guitare lead
Klara Force (ex-CRUCIFIED BARBARA) – Guitare
Ida Evileye (ex-CRUCIFIED BARBARA) – Basse
Nikki Wicked (ex-CRUCIFIED BARBARA) – Batterie
---
Reader's opinions
---