ALTER BRIDGE le nouvel album arrive !
Written by Sidney65 on 15 juillet 2018
Le nouvel album de ALTER BRIDGE sera un live ; il s'intitule " Live At The Royal Albert Hall " et la sortie mondiale sera le 7 septembre 2018 via Napalm Records.
Après 14 ans de concerts ensemble, cinq albums studio et d'innombrables concerts à guichets fermés à travers le monde, il ne reste plus rien à prouver pour un groupe de cette envergure. Pour Alter Bridge, une autre de leurs ambitions fput accomplie en octobre 2017 lorsque le groupe a présenté deux concerts à guichets fermés à l'emblématique Royal Albert Hall de Londres, soutenu par l'orchestre Parallax de 52 musiciens dirigé par le chef d'orchestre Simon Dobson. Ces concerts qui représentent leur carrière, ont été combinés dans la prochaine sortie mondiale de Napalm Records : Live at The Royal Albert Hall le 7 septembre.
– "Je pense que de toutes ces années de musique, cette expérience est sans aucun doute le top deux ou trois des temps forts de notre carrière. C'est quelque chose qu'aucun d'entre nous n'oubliera », explique Myles Kennedy dans une bande-annonce récemment diffusée.
Live at The Royal Albert Hall est une collection de 21 chansons qui présente quelques-uns des plus grands succès d'Alter Bridge. Des favoris des fans et même quelques raretés dont "Words Darker Than Their Wings". Des chansons comme "Before Tomorrow Comes", "Ghost Of Days Gone By", "The Last Hero" et "Broken Wings" trouvent une nouvelle vie grâce aux arrangements uniques présentés par Dobson et l'Orchestre Parallax aux côtés du groupe. Les fans peuvent commander divers supports audio et vidéo, y compris Blu-Ray, DVD, CD et vinyle et d'autres avec un contenu exclusif.
La pré-commande est actuellement en ligne ici: http://smarturl.it/LiveFromTRAH et sur www.alterbridge.com.
Une partie des bénéfices des ventes ira à la Future Song Foundation; une organisation avec laquelle Myles Kennedy est étroitement impliqué.
voici le Tracklisting de " Live At The Royal Albert Hall "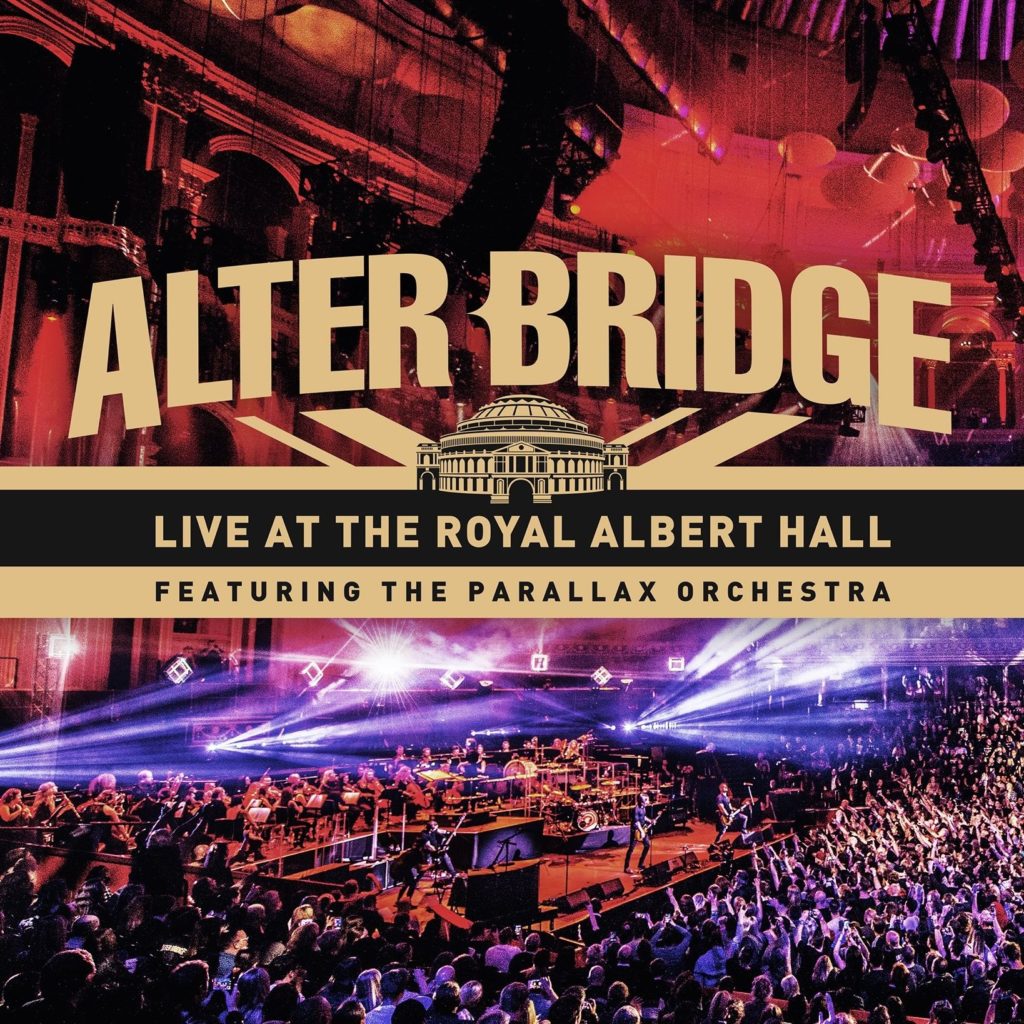 01 Slip To The Void
02 Addicted To Pain
03 Before Tomorrow Comes
04 The Writing On The Wall
05 Cry Of Achilles
06 In Loving Memory
07 Fortress
08 Ties That Bind
09 The Other Side
10 Brand New Start
11 Ghost Of Days Gone By
12 The Last Hero
13 The End Is Here
14 Words Darker Than Their Wings
15 Waters Rising
16 Lover
17 Wonderful Life/Watch Over You
18 This Side Of Fate
19 Broken Wings
20 Blackbird
21 Open Your Eyes
Et en cadeau , un premier morceau extrait de ce live sur le single "Addicted To Pain" du groupe est visible ci dessous : 
---
Reader's opinions
---
Continue reading