BLACK SABBATH, découvrez le coffret "The Ten Year War"
Written by Sidney65 on 28 septembre 2017
Fans du grand Sab , voici une nouvelle qui devrait vous ravir : "The Ten Year War" , Le coffret vinyle ultime sera disponible en France le le 27 octobre 2017 !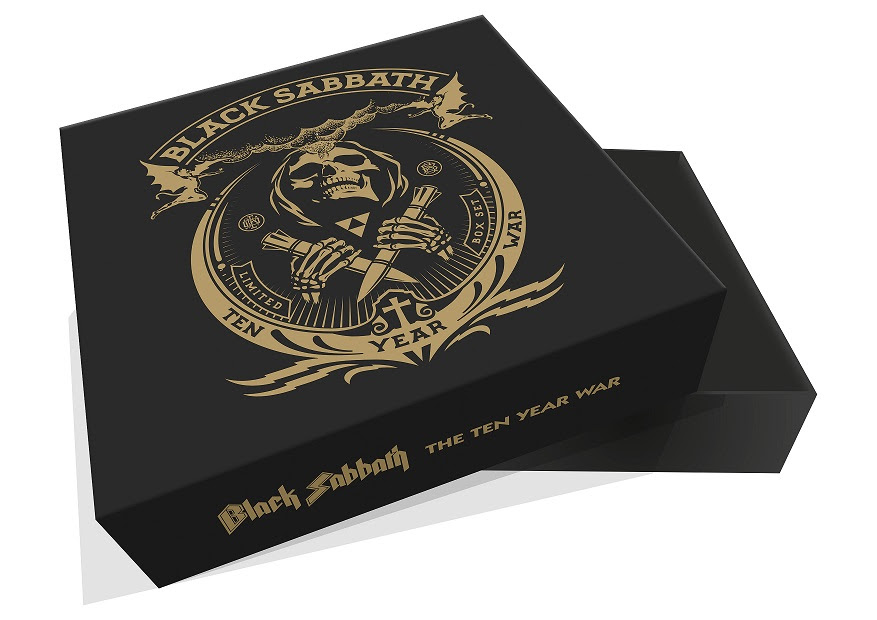 Il s'agit d'une édition très limitée comprenant :
– les 8 premiers albums dispo en vinyle 180 g coloré
dans leur pochette originale méticuleusement reproduite,
re-masterisés par Andy Pearce à partir des bandes originales
• BLACK SABBATH
• PARANOID
• MASTER OF REALITY (avec son poster)
• VOL. 4
• SABBATH BLOODY SABBATH
• SABOTAGE
• TECHNICAL ECSTASY
• NEVER SAY DIE!
+ deux singles 7″, reproduits dans leur pochette originale :
Edition japonaise de : Evil Woman (Don't Play Your Games With Me) / Black Sabbath.
Edition chilienne de : Paranoid / The Wizard
(à l'origine pressé à 100 exemplaires pour la promo radio)
– une clé USB stick en forme de crucifix, uniquement dispo dans ce coffret,
avec les 8 albums en format digital haute définition (MQA)
– la reproduction de la brochure (très rare) "The Ten Year War"
– un livre retraçant l'histoire de Black Sabbath, illustré par des photos du groupes pendant
leurs tournées des années 70, les sessions enregistrement et des séances photos
– la reproduction du programme officielle de la tournée Tenth Anniversary World Tour 1978
– la reproduction de l'affiche du concert donné au Centre Arena de Seattle en 1972
Attention, détail qui vaut le détour,chaque coffret est numéroté !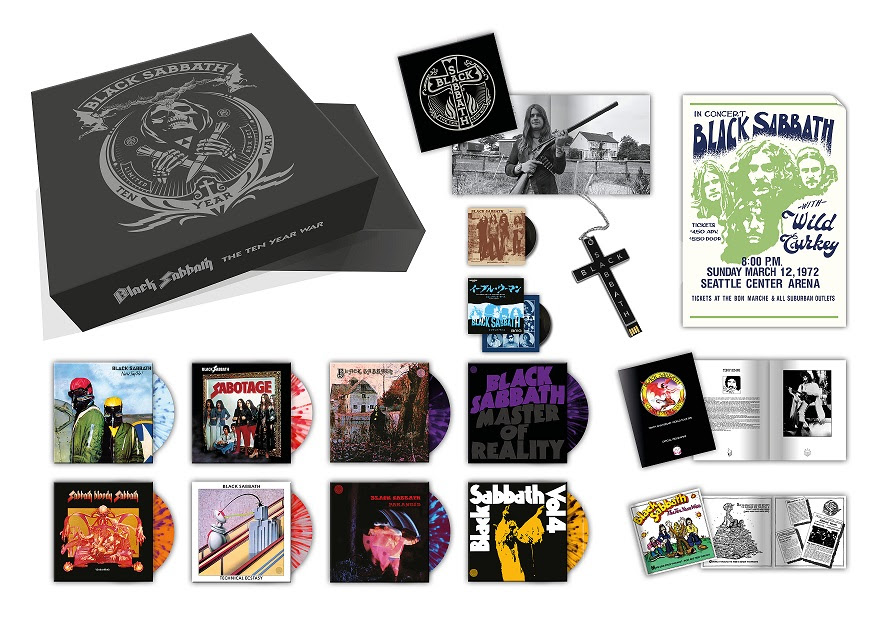 ---
Reader's opinions
---
Continue reading